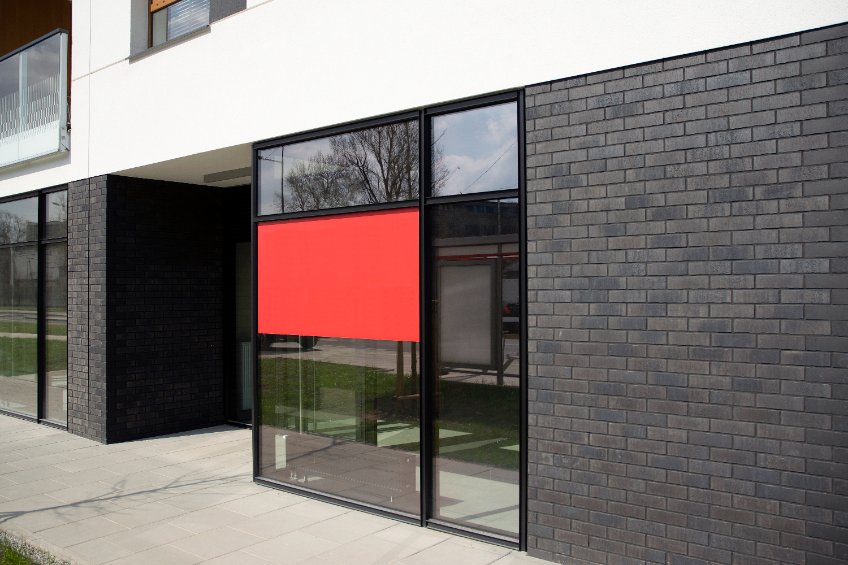 First impressions are everything, especially when it comes to businesses. A potential customer could be driving or walking by your store and making a split-second decision about whether or not to come in based on what they see. This is where eye-catching window graphics that accurately reflect the products and services you offer comes in.
Window graphics can be used to promote sales, advertise new products, or simply give information about your business. They're an easy and cost-effective way to make your business stand out from the competition. And because they can be easily changed, they're also a great way to keep your customers updated on what's new at your store. Whether you're just starting or have been in business for years, window graphics are an essential part of any successful marketing strategy.
Here are seven tips for designing compelling window graphics:
Keep it simple
Too much information can be overwhelming, so keeping your window graphics simple and easy to understand is important. Include only the most critical information, such as your business name, logo, and contact information. If you're promoting a sale or special offer, ensure the discount is prominently displayed.
Know your options
Window graphics come in different types, and you must know your options before you decide on one.
Here's a list of the most common types of window graphics:
Window decals
Window clings
Window tattoos
For example, window decals are a great option if you want something easy to apply and remove. They're also less likely to damage the window. If you're looking for something more permanent, window clings, or window tattoos are a better choice.
Determine your sizing
The size of your window graphic will depend on the size of your window. But it's important to remember that larger doesn't always mean better. A window graphic that's too large can be overwhelming and take away from the overall look of your store. Likewise, a window graphic that's too small can be easily missed. It's best to err on the side of caution and go with a smaller window graphic instead of one that's too big.
Choose the right colors
The colors you use in your window graphics are just as important as the design itself. You want to choose colors that contrast nicely with the window so that your graphic is easy to see. And if you're using more than one color, make sure they complement each other. You don't want your window graphic to look like a rainbow.
Imagine walking past a store with a window graphic that's red and yellow. The colors are so similar that it's difficult to tell what the graphic is actually promoting. Now imagine walking past a store with a window graphic that's blue and white. The colors contrast well, making it easy to see the offer and understand the message.
Contrast is vital in making sure the text is legible and your design pops at the same time. When making your business window graphics, your goal is to make sure it is both attractive and functional.
Don't forget about the window frame
If your window has a frame, make sure to take it into account when designing your window graphic. The last thing you want is for your window graphic to be cut off by the frame.
To avoid this, leave some space around the edge of the window so that your graphic isn't cut off when it's applied to the window.
Consider basic design principles
When designing your window graphic, keeping some basic design principles in mind is important. These principles will help you create a window graphic that's both effective and visually appealing.
Here are some basic design principles to keep in mind:
Alignment: All the elements in your window graphic should be aligned. This creates a sense of order and makes your window graphic look more professional.
Proximity: Group similar elements together. This makes it easier for the viewer to understand your window graphic and take in the information.
Repetition: Use repetition to create a cohesive look. This can be done by repeating colors, shapes, or fonts throughout your window graphic.
Contrast: As we mentioned before, contrast is key in making sure your window graphic is legible and attractive.
Make readability a priority
When it comes to window graphics, text legibility is crucial. After all, what's the point of having a window graphic if no one can read it and understand the marketing message?
There are a few things you can do to ensure that your text is legible. First, use a simple font that's easy to read. Second, use short and concise sentences. And third, consider the distance from which people will be viewing your window graphic. The further away they are, the larger the text should be.
Window graphics are a great way to market your company. They come in all shapes and sizes. The Grafics Unlimited team will talk to you about your goals and help you determine the right size, material and placement for your company. Visit us to learn more!