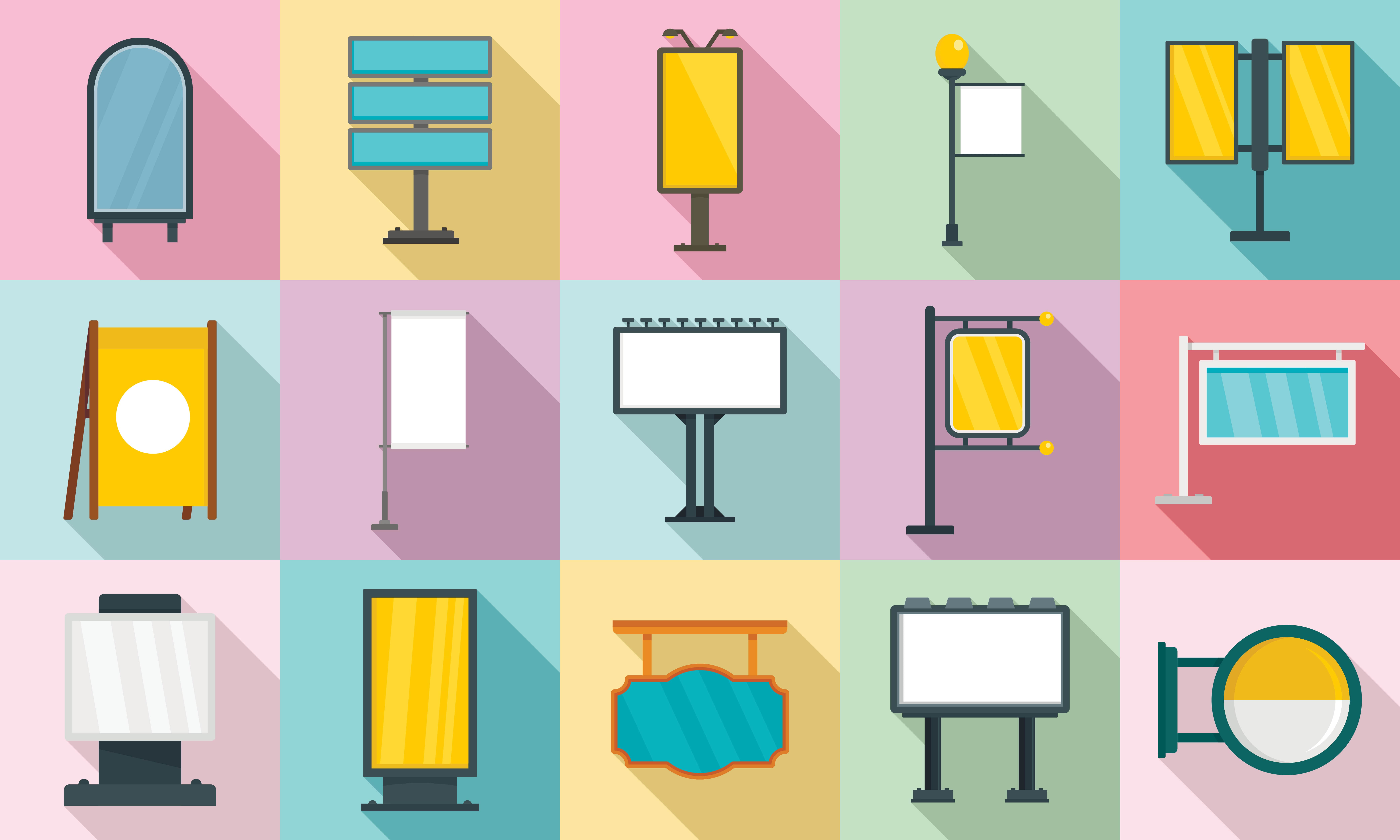 If you're like most business owners, your business signage might be something that's been on the back burner. You want your signs to be seen by prospective customers, but you are also met with more pressing matters in the office and around the shop. If this is something you're facing, you're not alone. However, business signage is a lot more important than you might think. Your sign is your business's first impression, as it can help draw customers to your establishment and guide them in the right direction. Signs are not something business owners often think about, but they can greatly affect the growth and success of your business.
For business signage to do its job effectively, it should be carefully designed to attract attention. Follow this guide to help you make your business signage stand out.
Tip #1: Know your business
As a business owner, it's important to be familiar with the needs and desires of the audience you serve. This will help you determine the right design for your signs, as this will reflect who you are as a company. It's about matching business signage to your business, not just slapping something together.
How can business owners create signs that accurately reflect the voice and personality of your business? Ask yourself questions such as:
What makes my business unique?

Where does my business fit into its industry or community?
These are all critical things to consider when creating excellent business signs that stand out.
Tip #2: Make sure your message is clear and accurate
If your business signs look good but fails to get the message across, there's a problem. Your signs should quickly catch people's attention and accurately communicate your business' purpose.
Don't make your signs complicated. Instead, keep business signs simple enough that anyone can understand what your business is about just by looking. If you have something that requires explanation before someone can understand what your business represents, try again with something else.
Tip #3: Make sure your business sign still works if the power goes out
Many business owners don't need to worry much about this issue in most cases. However, it's an important tip because events like hurricanes or extreme weather may knock out power in certain areas for longer than business owners expect. It's a good idea to have business signs that still look good and are legible in the dark, with nothing but candlelight or another light source.
Tip #4: Consider the location of your sign
The location of your business sign can affect whether or not people will notice it. Be sure that your sign is placed in a setting where you can maximize visibility. If your shop is in a high-traffic area, business signs should be visible from a distance. Use eye-catching elements like contrast and color to make signs stand out.
Tip #5: Use high contrast color combinations
High-contrast colors can make signs stand out and ensure that they are visible even from a distance. Contrast works because it attracts attention. For business signs, use colors that are quite different from each other to create high contrast. For example, you can use black font on a yellow background, or blue on orange.
Tip #6: Avoid fancy fonts
Fonts that are too elaborate can be cute and nice to look at, but they don't work well for business signs. Your sign is not the place to play around with fonts and other design elements. Business signs should be as simple and easy to read as possible. Use a font that's easily legible from a distance and easy for passers-by to read.
Tip #7: Keep it simple
Your design should be as simple as possible. Less is more when it comes to business signs. It might seem at first like a good idea to incorporate extra flashy designs and elements to help your sign stand out, but that is not the case. The simpler your sign looks, the easier it will be to understand.
Optimizing your business signs can be a reliable way to increase sales. By following these seven tips, you can help your business stand out from the crowd and attract more customers to your doorstep.
Do you need professional help with your business signs? At Grafics Unlimited, we provide professional design services to fit all of your graphic needs. From the concept to your completed project, we will provide custom graphics just for you! Contact us to learn more.